Hand Made Hardwood Doors – beautifully built to last
External wooden doors are an important part of any property, offering a first impression of the quality of the build. The required design varies considerably based on the type of home.
Although the doors we manufacture vary considerably in size, style and functionality; the core design remains consistent. Single, stable and French doors are all available in any configuration with side panels, top panels or wing lights as required. All of our doors are delivered pre-hung with all ironmongery installed, reducing installation time on site.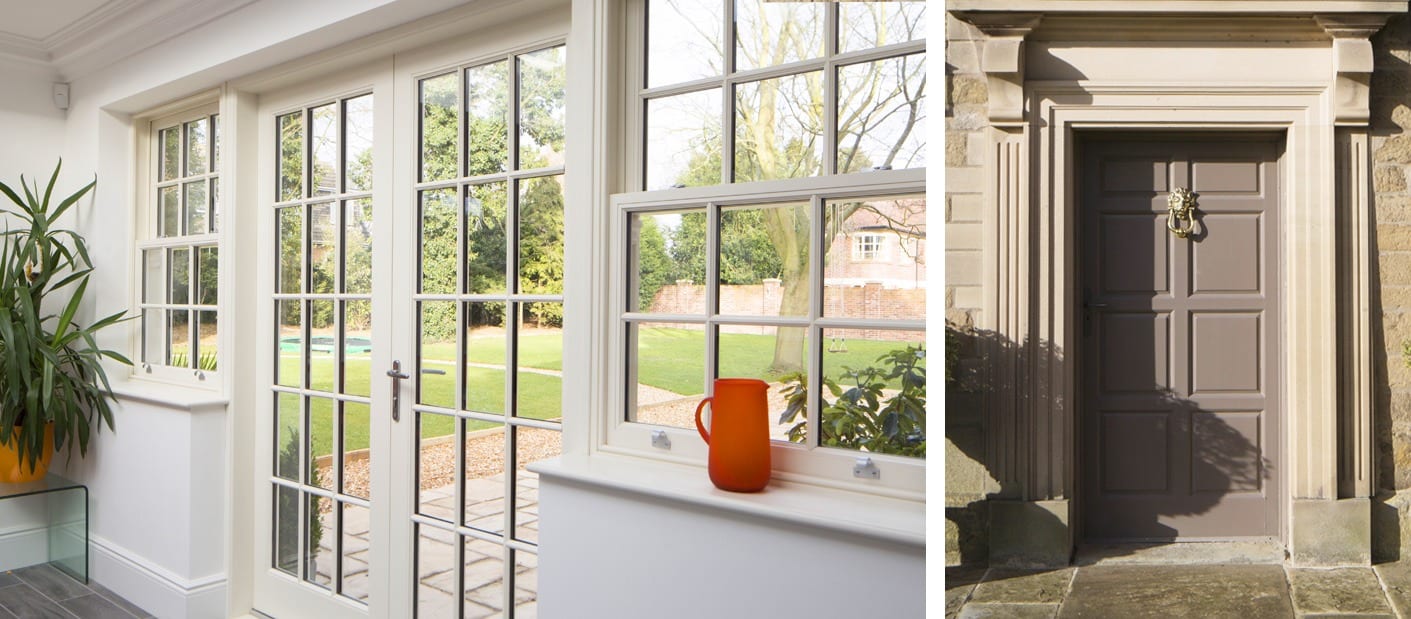 KEY FEATURES:
All traditional shapes and sizes are available in the same profile to deliver consistency throughout the build and allow you to contract with a single supplier.
Fully concealed trickle ventilation through the head of the frame is invisible on the external face of the product, with the internal vent recessed to reduce its impact.
Full multi-point locking system on all products with a combination of hooks and deadbolts. This delivers good security and helps to prevent bow or twist in the door leaf during acclimatisation.
Ironmongery is included with a range of finishes. French door sets include cabin hooks as standard.
Ball-bearing butt hinges give long life span and excellent functionality.
Clapping strips included as standard on French door-sets delivers exceptional air-tightness.
We include dummy top and bottom rails as standard to give a balanced look on fixed side screens.
Enquire about this product