Exquisite hand made wooden Lift and Slide Doors
Another ironmongery system discovered on the continent, the lift and slide offers a different option for functionality. When the handle is rotated, the door is lifted up and away from the track sliding effortlessly behind the side panel or next door.
Lift and slide doors are manufactured around a very high specification German ironmongery system. This system moves a very heavy door without straining the user, allowing much larger door leafs than would be available on comparable systems. These products are typically used on modern new builds in cooperation with tilt and turn products to give a seamless continental-type appearance.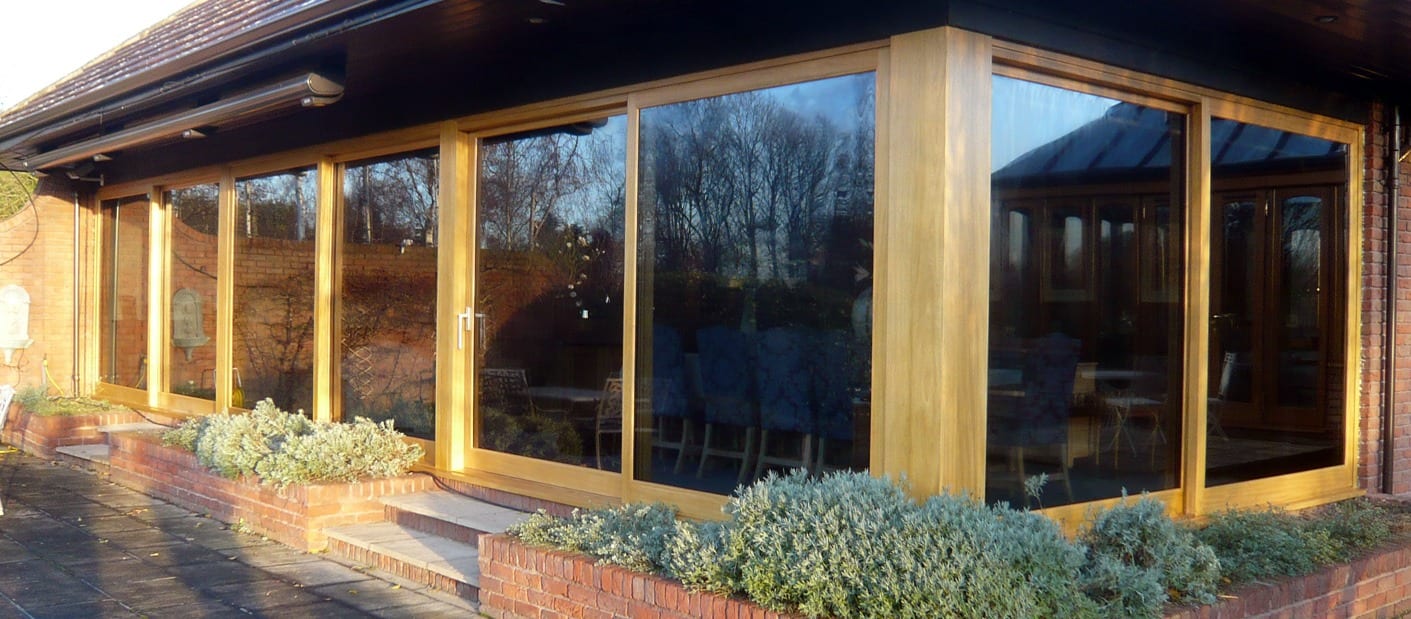 KEY FEATURES:
Locking around the entire perimeter of the frame gives enhanced security performance.
Sophisticated ironmongery allows very large door leafs (up to 3.2m wide) and long runs of up to 19.8m in a single 6 door item.
Key lockable ironmongery is included with a range of finishes.
Option for removal of side panels and fixing tracking so doors open and slide into a pocket in the wall.
Available in double or triple glazing, with the ability to deliver A+ rated products with U-values of below 1.0W/m2K.
What are the advantages over a bi-folding door?
Large unobstructed vistas.
Increased surface area of glazing gives superior energy efficiency.
Doors slide between one another and do not protrude into the outdoor space.
A more cost effective solution over a long run of doors.
A small selection of the many options available.
Enquire about this product