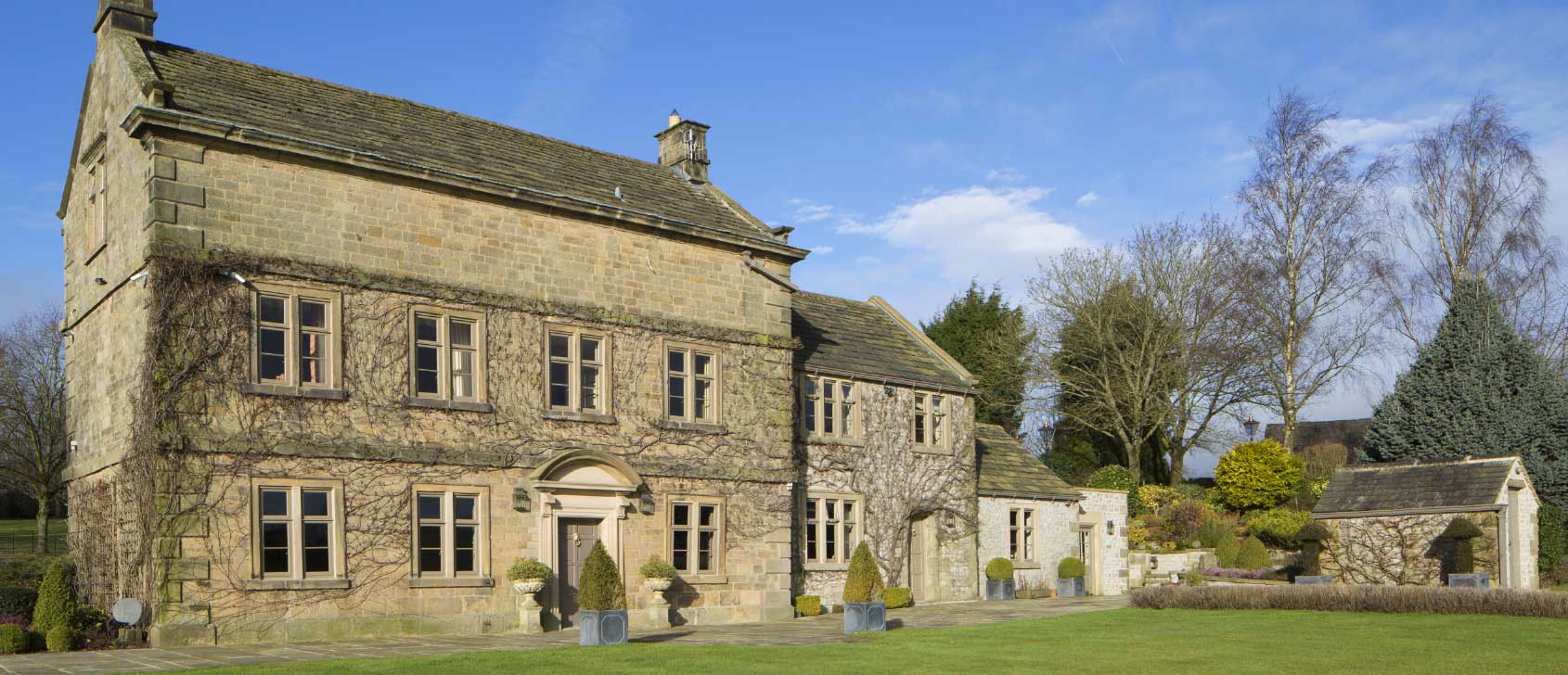 Heritage Windows and Doors with slim double glazing in listed building
Mr and Mrs Smith needed a heritage window for Olde Longmoor Hall in Derbyshire. The new joinery had to match the existing installations and satisfy the stringent demands of the conservation officer. Also, they needed modern day performance but with a traditional aesthetic.
A range of bespoke Accoya windows and doors with slimline double glazing were just the answer they were looking for.
Heritage windows and doors for listed property in the Derbyshire High Peak
Mr and Mrs Smith own a beautiful property in the Derbyshire countryside. When they wanted to renovate the old hall they found it difficult to find a suitable supplier for the internal and external joinery.
Because the property is a listed building there were certain demands from the local authority conservation officer. In a nutshell, the new windows and doors
had to match the current profiles
could only be single glazed
Of course, the Smith's only wanted windows and doors that matched the charm and traditional appeal of their home. But it's cold up in the Derbyshire Peaks, so they also wanted modern day perfomance.
Gowercroft's Heritage Window and Door Range to the rescue!
Fortunately, after months of fruitless searching, the Smiths came across Gowercroft. They quickly realised the our range of heritage windows and doors were exactly what they were looking for. They looked the part, and they performed spectacularly.
Naturally the Conservation officer needed to be assured that the installation would be in keeping with the regulations. We helped the Smiths prove that our slimline double glazed units were more than acceptable.
Aesthetically, they have the appearance of a traditional single glazed window. However, the slim double glazing and polymer putty ensure that the units are soundproof and have excellent heat retention. These qualities make them the ideal choice for conservation projects.
Accoya Heritage Doors to match
We also designed, manufactured and fitted the doors on Old Longmoor Hall. Again, we were making sure they fitted in perfectly with the existing installations but still offered modern day performance.
All of the installation was built from Accoya – a modern hardwood with excellent structural strength. Our Accoya is from fully sustainable sources. It also is very hard wearing and will offer years of maintenance free service.
Our workshop in Alfreton has a meticulous design and build process that ensure the longevity of our windows and doors. From concept to construction and in the painting process, our tried and tested methods offer many years of service with the minimum of attention. We can also offer our own maintenance service and guarantee – see our pages on TimbaCare here.
Old Longmoor Hall Heritage Window Gallery
Their products breathe new light into our property
We spent many difficult months trying to find an appropriate supplier who could deliver a new window which suited the property, before discovering Gowercroft. We couldn't be happier with the end result, their products breathe new light into our property!
---