Great Aftercare for you
Your products will be delivered and installed in perfect condition and the guidelines below will enable you to keep them looking pristine. With the right aftercare, hardwood and Accoya products can literally last a lifetime.
Settling in
Growing trees contain high levels of sap which is reduced substantially when timber is dried out in kilns. Nevertheless moisture levels in timber can change during manufacture and particularly when introduced to a wet winter or when a new build room is plastered after timber windows and doors are fitted. Water-based, micro-porous paints allow water to pass through so that the timber can reach a steady moisture level. Extra moisture in timber will allow wood to swell and could make doors difficult to open and close. Gowercroft take responsibility for ensuring that your product fits perfectly when this steady moisture level is reached after the first six months. If you still experience difficulty once your project is complete and conditions settled we will attend site to make any adjustments necessary. All timber movements are covered under your 10 year guarantee except for European Oak where you will be expecting considerable movement. Whilst you may wish to have the charm and distinctiveness of the European Oak this would not be covered under the guarantee, unless we deem that the structural integrity is significantly reduced.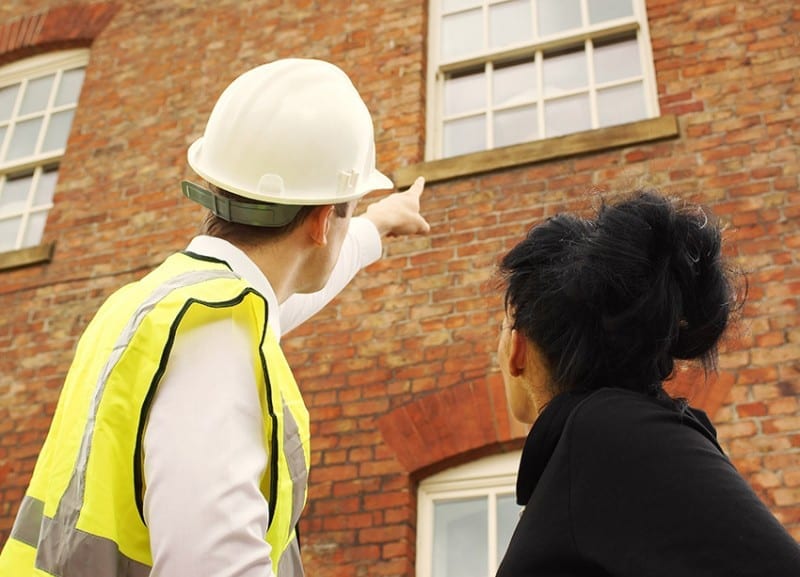 When the builders have left the site please undertake an initial inspection of your products and ensure that all moisture attracting materials such as sand or leaves are removed from contact with the coated surfaces. This material would otherwise prevent the coating from working properly and could cause it to peel off. Use water to remove any residues of plaster, mortar and other aggressive building materials without delay.
Product Adjustment
As explained above, there is a period of settling in after installation is complete. Our products are designed to allow small and simple adjustments to be made to ensure that performance and functionality are correct. Full details of these adjustments can be found in our Installation Manual, available either by request or from our website at the following contact us page.
If you have any concerns about the adjustment process, then please do not hesitate to call us in the office to discuss or for a walk through.
Annual Maintenance
It is important that at least annually (and every six months for high use properties such as hotels, schools and commercial buildings you inspect your products, particularly on the outside and more exposed areas. Picking up any problems early means the solutions become much more straightforward and your guarantee is not at risk.
Coatings are applied to protect wood from destruction by UV light. The coating itself is attacked by UV light and will gradually degrade until a new coat reinstates its protective qualities. Any lesion in the coating needs to be identified and addressed without delay so that the wood is not damaged. In addition it is important to check the free running of the product so that strains on components are avoided. So each periodic inspection should include:
Rub the jamb channels of double-hung sliding sash windows with a cake of paraffin wax to keep them sliding freely.
Check that ironmongery components are firmly seated and examine for signs of wear. If necessary, retighten fixing screws and consider replacing worn components.
Lubricate all moving and locking parts of the ironmongery and check for functioning.
Inspect all paintwork for lesions or splits. Assuming that your products are under guarantee, inform Gowercroft immediately with accompanying photographs of the issue. Any damage to the coating must be reported within 14 days to ensure that it does not affect the guarantee.
If damage occurs to the coating due to misuse (i.e. window cleaner ladder damage to cills), repairs should be carried out as soon as possible by the homeowner or a professional decorator.
Guidelines are as follows:
Repair only in good weather when timber is reasonably dry.
Remove all signs of surface damage by manually abrading with appropriate abrasive.
Clean away any dust wearing a dust mask to avoid excessive dust inhalation.
Patch prime any bare timber using Sirca water based primer or for stained finishes apply a coat of Sirca matched base stain and allow to dry for at least an hour.
Coat exposed endgrain with an appropriate sealer and allow to dry for 20 minutes.
Denib lightly using a fine-grade hand abrasive and ensuring you do not break through the surface coating.
Clean away any dust wearing a dust mask to avoid excessive dust inhalation.
Apply at least two full coats of Sirca matched top-coat paint or lacquer to ensure the coating appears flat. Allow a minimum of 5 hours drying time between coats.
Regular Cleaning
As with any product, regular cleaning is essential for keeping the vibrancy and quality of the finish. This process is very easy and requires items easily found in most houses. The basic guidelines are listed below:
Use soap and water on timber, window cleaning solution on glass and a diluted mild, pH-neutral cleaning solution on a soft cloth for ironmongery. Never use aggressive, acid-containing cleaning materials or scouring agents.
Products can also be damaged by use of harsh sealants or lubricants. Ensure use of only those products that specifically mention suitability with galvanised steel.
Protect the ironmongery from aggressive vapours. Even with a small amount of condensation, aggressive vapours can result in rapid corrosion.
Products are fitted with secure ventilation options, which if used will prevent excessive condensation. If uncontrolled, condensation can cause corrosion of ironmongery. Regularly wipe up any condensation that forms on the product, particularly during the winter months.
Windows and doors are designed with drainage pathways below glass level on the sides of opening sashes and sloped cills to allow water to drain naturally away from the product. Ensure that both of these features are kept clear of debris such as leaves.
Glass and coatings may be scratched during cleaning. Make sure cleaning rags have not picked up any grit, remove rings from your fingers and be careful with scraping devices. Toughened glass requires special care. The glass surface opposite the standards compliance stamp may have 'pickup' on the surface. 'Pickup' is a deposit of very small particles of glass which are fused to the glass surface. Use a soft, lint-free cloth to avoid dislodging these and scratching the glass.
Do not allow dust to build up on the ironmongery.
Do not varnish or paint ironmongery; please remove or tape it up during recoating.
Stubborn Deposits
If your glass has a stubborn deposit that does not rinse away, clean by hand as follows:
Use a mild soap or acceptable window cleaning solution.
If you must contact the surface of the glass to remove heavy soil, use a clean, lint-free cloth to gently dislodge the dirt. Be aware that some soil deposits may contain abrasives, and vigorous wiping across the glass could cause scratching or damage to the glass surface.
After the soil is removed, thoroughly rinse all cleaning solution and dirt/debris off the glass.
Rinse and dry all cleaning solution from window gaskets, sealants and frames.
Do not:
Use scrapers, razor blades or abrasive cleaning solutions to remove stubborn deposits.
Allow splashed materials, such as paint or mortar to dry on the glass surface.
Clean the glass when it is hot or in direct sunlight.
Periodic Re-coating

All exterior timber products will require regular re-coating to maintain an excellent appearance and to ensure maximum longevity. The regularity (in years) depends on the exposure levels, and is provided as a guideline only. Translucent stains have less pigment and therefore offer less protection against UV than opaque coatings.
Moderate – non-coastal, low altitude
Hard – within ½ mile of a coastline or generally open areas
Extreme – high altitude or exposed coastline areas
Sheltered – beneath porch or overhang
Partly sheltered – built into reveal or recess
Not sheltered – face of building and/or in direct sunlight
A complete recoating will be necessary either to the above schedule or when an inspection shows the condition to be deteriorating. Your products will look better if this is completed in good time. If applied before significant deterioration occurs, then a single coat of Sirca top coat will reinstate the original finish.
If you want to freshen up the lustre of the coating you can apply a mild detergent was (Sirca ID1200) to clean the product every year followed by a revitaliser coating (Sirca IR1100) every four years. These products are available from Gowercroft at request.
We are dedicated to long-term relationships; and with over 80 of our enquiries coming from repeat customers or referrals, our goal is for you to be delighted both at the point of sale and with our level of service going forward.