Comfort Pack
The standard option represents what has become the modern standard for energy efficient double glazed windows.
By using Planitherm Total + on the inner pane, this option has high energy efficiency performance and provides an excellent balance of summer and winter comfort, meaning the home stays cooler in the summer and warmer in the winter.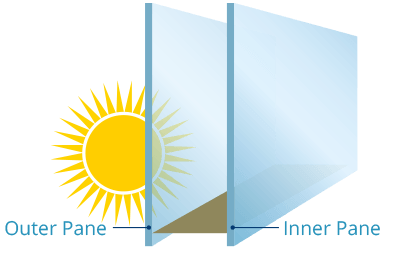 Energy performance:
centre pane U-value is 1.1
Acoustic performance:
RW29dB, RA 27dB, RC,tr 26dB
Unit Make-Up
Outer Pane
Diamant
4mm
Cavity
Argon Filled
20mm
Inner Pane
Low-E, Total+
4mm*
*Includes for warm edged spacer bar as standard in black, white or grey.
Key Functions: