Wooden Tilt and Turn Windows
Tilt and turn products are very popular on the continent. They are inward opening side-hung windows that, with a turn of the handle, offer a secure inward tilt function for ventilation.
We search the world to bring our customers innovative and different products. This ironmongery system is unfamiliar in Britain, but is well known across Europe. The locking bars and hinges surround the entire Sash offering a number of benefits to the end user. The proportions and over-rebated styling look modern and are best incorporated into contemporary new builds.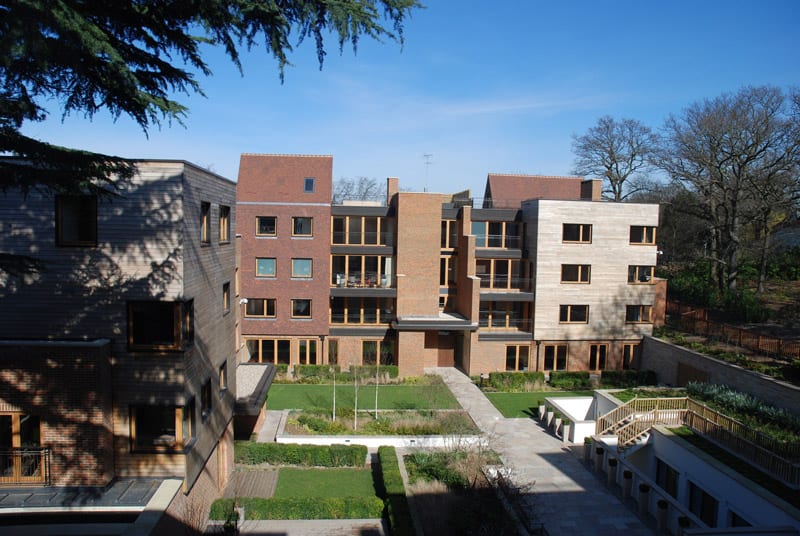 Key Features
Locking around the entire perimeter of the frame gives enhanced security performance.
Integrated water-bar system to ensure weather-tightness despite the inward opening functionality.
Sophisticated ironmongery allows considerably larger opening casements than the traditional outward opening system. This allows a wider variety of designs and a more modern appearance.
All products can be securely locked in an inward tilt to allow ventilation at night. The product will be rain-proof in this position in all but the most severe weather.
Key lockable espagnolette ironmongery is included with a range of finishes.
We include dummy sashes as standard to give a balanced look of non-opening parts of the window.
Available in double or triple glazing, with the ability to deliver A+ rated products with U-values of below 1.0W/m2K.
Which product is right for me...?
Not sure which product is right for you? Use this at-a-glance guide to see the difference in our comparible products.
Remember, if you have a Listed property you will need to select products from the Heritage Range
Kedleston Tilt and Turn Window

Classic Range
Perfect for renovation works and new builds
1.40 for standard size window
Untested
Untested
Part L Tested and Compliant
10-year no maintenance warranty
Estimated 60-70 year lifespan
Estimated 8 week lead-time
£
Kruger Tilt and Turn Windows

Frontier Range
Perfect for Passiv-Haus applications or customers with higher sustainability or materials health requirements
0.79 for standard size window
Class 4 Air Permeability
Class 4 Weather Proofing
Part Q Tested and Compliant
10-year no maintenance warranty
Estimated 70-80 year lifespan
Estimated 14 week lead-time
£££
Find out more
TimbaCare - Lifetime Guarantee on timber windows and doors
Enquire about this product
Would you like to hear more about how our award winning windows and doors can enhance your home?
Call our freindly sales team on:
01773 300510
for an informal chat about your needs and how we can work to help you. We will probably need to arrange a site visit so we can properly assess your needs - don't worry our sales team are here to assist you and do not employ aggressive, pushy sales tactics.
Complementary Products to Complete your Project
These products have matching profiles, styles and ironmongery to ensure your project complements perfectly.
---
Download our Brochure
Download our brochure for more information on our range of products.