Choosing the right Heritage Windows for your property
Listed properties are special, unique and irreplaceable. They come with their own set of challenges, especially if you are planning to improve the efficiency of your home while keeping authentic looks. To get started on your renovation project, you first need to understand the characteristics of listed buildings and the restrictions.
Do I need planning permission to install heritage windows?
You will require planning permission to replace windows in a listed building or in a property located in a conservation area.
Your local authority will have a planning department that you will have to submit you plans to. The planning officer will review your plans and either approve or ask for alterations.
It's a good idea to use a company with lots of experience in building heritage windows and working with local planning officers. This will increase your chances of having your plans approved and the process being smooth.
The main thing to remember is that your new windows must be as close as is practically possible to the original windows that were installed. This often means single-glazed windows – but these are inefficient and impractical – especially in the current climate of energy price rises.
Vacuum Glazing is perfect for Heritage Windows
Vacuum glazing is a very efficient double glazing with an ultra-slim profile. This makes it ideal for heritage projects as it is the closest substitute for single-glazed windows but with improved efficiency far exceeding standard double-glazing.
The ultra-slim profile is achieved by removing all the air from the cavity between the two panes of glass. Most double-glazed units are around 28mm thick. With high quality vacuum glazing, the thickness is only 8.3mm. This small cavity also eliminates what's known as the 'double reflection' that comes with standard double glazing. One of the criteria for upgrading windows in a listed building is not to have this double image effect as it is identifiable from the street.
What happens if I don't get planning permission?
If you upgrade your windows in a listed building without the proper permission, you may:
Have to revert the building back to its original state at your own expense.
Have to pay a fine – or you could even face a prison sentence!
What are my options for Heritage Windows?
There are a number of options available when it comes to installing heritage windows.
Each has its own benefits and drawbacks when implemented in varying circumstances. Remember that you must install a type of window that would have been originally fitted to keep the authenticity of the building.
Here is an overview of 4 types of heritage windows that are commonly installed in listed buildings:
Flush Casement Heritage Windows
With a flush casement window, the unit sits true to the external frame creating smooth, even contours when closed. The window is hung on hinges and opens outwards. This simple design makes them easier and cheaper to make, and they can have smaller profiles that Sash windows, and they have grown in popularity since the mid-20th century. The vast majority of modern windows are Casement Windows.
Find out more about Gowercroft range of Casement Heritage Windows here: The Richmond Heritage Casement Window
Sliding Sash Heritage Windows
A Sash Window does not have hinges. Instead, the window is made from two units that overlap, one above the other, one behind the other. The window frame has vertical grooves that allow one or both of the window units to slide up and down to open them.
Historically, windows were made up of several small panes of glass held together by glazing bars. In addition to the glazed area, the sash includes glazing bars. The number of panes of glass in your windows is determined by the era in which your home was built. These sash windows operate in the same way, but the design has evolved as a result of advancements in glass manufacturing and other technologies.
As window making technology improved, manufacturers were able to make larger and larger windows. These much bigger windows were difficult to open and so a system of weights and pulleys are used to balance the windows, making them far easier to open. These heavy windows remain in place when opened thanks to the perfectly balanced weights.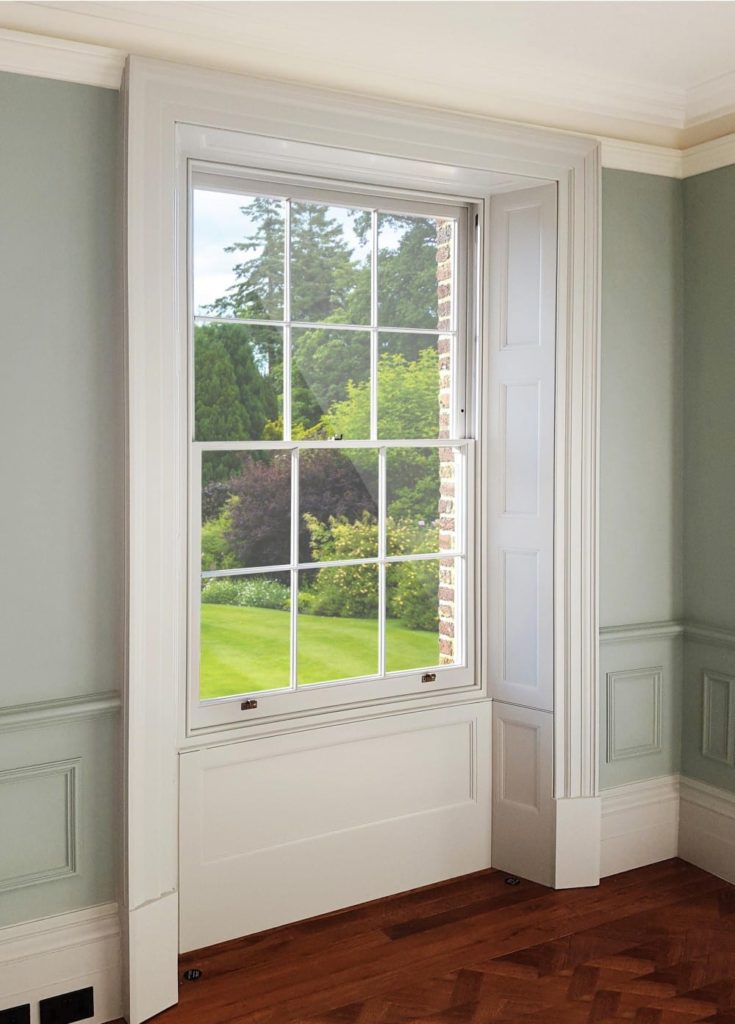 Read more about Gowercroft Sliding Sash Heritage Windows here: The Winston Sliding Sash Window
Hopper Casement Heritage Windows
Hopper windows are similar to flush casement windows, only they are hinged horizontally and open inwards. They were commonly fitted to farm buildings to allow ventilation without letting rain in, or animals out.
These windows are perfect for barn conversions as they keep the authenticity of the original purpose of the building while upgrading efficiency.
Read more about Gowercroft Heritage Hopper Casement Windows here: The Clement Hopper Heritage Window
Yorkshire Sliding Sash Windows
Yorkshire Sliding Sash Windows are similar to standard sash windows, only they slide horizontally instead of sliding vertically.
They were traditionally fitted to workers' cottages as they are wide and match the low profile of these buildings. Rich people, of course, revelled in having high ceilings with tall windows to match. Not even the window tax, introduced by William III in 1696, stopped windows from getting bigger and bigger. They were seen as a status symbol and proof of one's wealth, much like BMWs and Audis are today!
The working class however had to make do with squat buildings with low ceilings, and windows to match. Yorkshire sash windows were cheaper to make as they didn't need the complex counterbalance system. These days, Yorkshire sash windows are perfect for restoring cottages.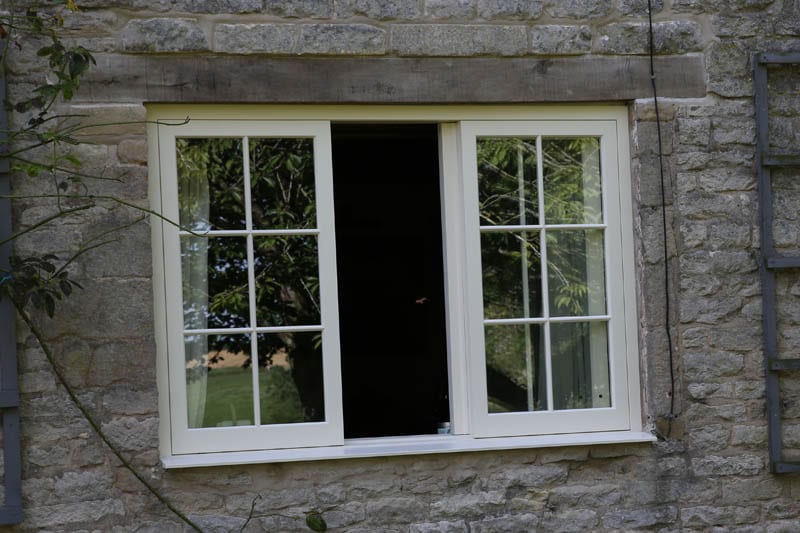 You can read more about the Gowercroft range on Yorkshire Sliding Sash Windows here: The Belton Yorkshire Sliding Sash Window
Conclusion
As you can see, there is quite a choice when it comes to fitting Heritage Windows. Make sure you choose the style closest to your buildings' original units and make sure you get the proper permissions before you start your heritage window project.
Read more about Heritage Windows in our comprehensive Guide to Replacing Windows in Listed Buildings