Looking for windows for listed buildings? Read this!
Are you responsible for a listed building? Are you unsure what the implications of this are and how to approach alterations in the future? Are you concerned about the energy efficiency of your property? If so, then you should read on. As with many other properties, listed buildings have specific regulations that must be followed to ensure their continued protection.
Whether you're new to working with listed buildings or looking for guidance on any related improvements, this guide will provide all the information you need. From understanding why a property is listed to exploring grants available for such buildings, this is your one-stop resource for everything you need to know about windows in listed buildings.
What is a Listed Building?
Listed buildings are any types of buildings that have been included on the Statutory List of Buildings of Special Architectural or Historic Interest. These buildings must be protected, as they are considered to be of cultural significance. They may have historic, architectural, or cultural significance, or a combination of these factors. The list is managed by Historic England, who are responsible for administering the planning system in England.
There are three types of listed buildings, based on their significance – Grade 1, Grade 2* and Grade 2.
Grade 1: Buildings of exceptional interest, of the highest significance
Grade 2*: Particularly important buildings of more than special interest
Grade 2: Buildings of special interest, warranting every effort to preserve them
Grade 2 listings are the most common listing type. The UK property specialists Bidwells report that over 90% of entries on the Statutory List of Buildings of Special Architectural or Historic Interest in England fell into this category. Grade 2* listings accounted for 6%, and those with Grade 1 status comprised just 2.5%.
Why Are Some Buildings Listed?
All buildings have a certain lifespan, and while they are usually expected to last at least 50 years, some last far longer. In these cases, the building may be listed to ensure that it is protected and is not demolished. This is because listed buildings have architectural or historic significance that is considered to be irreplaceable. The decision to include a building on the list may be due to its rarity, architectural excellence, or social significance. The building may also be important because of associations with people from the past.
Some Notable Listed Buildings
Alexandra Palace is an important London recreation area that has existed for centuries. It was named "The People's Palace" when it first opened in 1873. Only 16 days after its opening, the original structure was consumed by fire, and a new 7-acre palace was constructed in its place in 1875.
Visit the Alexandra Palace Website
Whitechapel Bell Foundry is the UK's oldest manufacturing firm, established in 1570. Big Ben and the Liberty Bell, among other world-famous bells, were cast there.
https://en.wikipedia.org/wiki/Whitechapel_Bell_Foundry
The BT Tower was the UK's tallest building from 1964 to 1980, and still operates as a telecoms tower today. In addition to its communications functions, the tower once housed the famous Revolving Restaurant with skyline views. This year, the restaurant received a highly exclusive "one-night hotel experience" on its 34th floor.
https://en.wikipedia.org/wiki/BT_Tower
Windows and Energy Efficiency in Listed Buildings
Because listed buildings are of architectural significance, alterations and additions must be approved by your local planning authority. Many people want to replace the windows in their listed buildings to make them warmer and more energy efficient. It is also the point where opinions are most divided. Conservation officials generally oppose double glazing, believing that it damages the look of the building. This, however, does not necessarily mean that they will turn it down.
You will be responsible for ensuring that any replacement windows you install are in keeping with the architectural style of the building.
This is particularly important if the building is listed grade II or grade II*. Unfortunately, these windows are not always the most energy efficient options for a listed building. This is because often, there is limited flexibility in design. To retain architectural integrity, you may have no choice but to install traditional, single-glazed windows. This is particularly the case if you are working on a listed grade II or grade II* building.
The planning authority will usually recommend repair rather than replacement. As the reasons most people want to upgrade their windows is to make their home warmer, then this isn't always viable.
Heritage Windows
Timber Heritage Windows are a popular choice for replacement windows in listed buildings. They are windows that offer modern day performance but are in keeping with the original items. This means that good quality and well-designed heritage windows have a good chance of being approved by the local planning officer. However, each local authority has different rules, so it's no guarantee of success.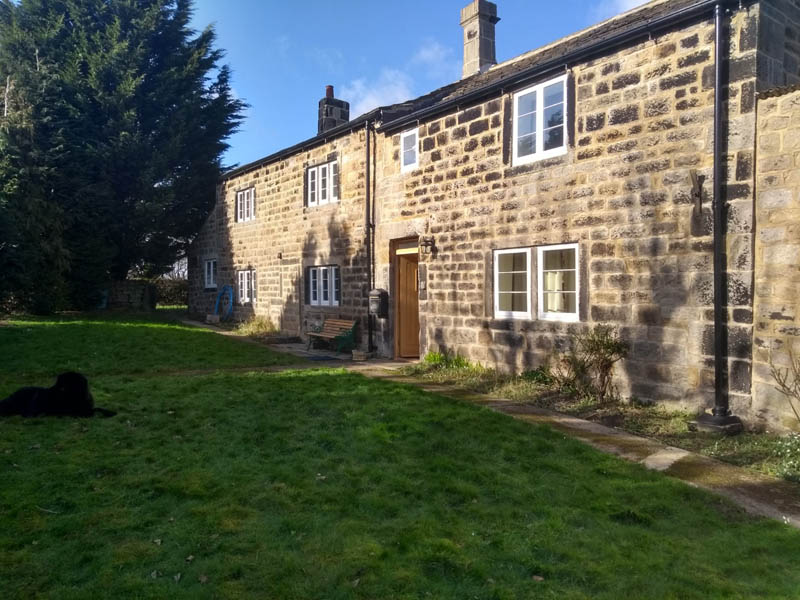 Vacuum Glazing
Vacuum glazing is particularly important for heritage windows as it reduces the gap between the double glazing panes to less than a millimeter. By using vacuum double glazing, replica single glazed windows can be made that will seriously improve the energy efficiency of a home, while maintaining the original aspect enough to be granted permission by most planning authorities.
Read more about vacuum glazing here.
Things to remember when installing replacement windows in heritage building
It's important to consult with a conservation officer if you are planning to install windows in a listed building. They will be able to advise on the best options for your property, given its architectural style. They will also be able to confirm if the windows you plan to install are permitted.
It's also recommended that you use a window manufacturer who has a range of timber heritage windows as they will have the expertise and experience of dealing with the planning authorities and their products will have been through the rigmarole of being developed, altered, and updated to meet the required standards.
Conclusion
Windows are an important part of the architecture of a building. They let in light and provide ventilation, which is essential for comfortable living. However, some buildings are so special that they are listed. This means that the windows must be specially made to fit in with the rest of the building. Because listed buildings are of architectural significance, alterations and additions must be carefully considered. This means that the use and design of windows is often limited. By using a manufacturer who already produce and install heritage windows, you should be able to reach a compromise that will satisfy your need to modernise your home and still satisfy the requirements of the planning authorities.
See the Gowercroft range of Heritage Windows here.
Read more about Heritage Windows in our comprehensive Guide to Replacing Windows in Listed Buildings