Can I change the windows in a grade 2 listed building?
If you are the owner of a Grade II listed building or live within a conservation area, you can change the windows only with permission from your Local Authority Planning Officer. Any alterations must be sympathetic to the style and history of the building and allow it to retain, as much as possible, it's original features. There is a type of window called Heritage Windows that cater specifically for the installation into listed and conservation properties.
Can I have double glazed windows in a listed building?
Yes, you can have double glazed windows in a listed building if the proposed changes comply with conservation guidelines and obtain necessary planning permissions. Many listed buildings have successfully incorporated double glazing while preserving their historic character and architectural significance. It is essential to work closely with conservation officers and experts to ensure the installation meets the required standards and regulations.
You can find a list of your local planning authority here: https://www.local.gov.uk/our-support/guidance-and-resources/communications-support/digital-councils/social-media/go-further/a-z-councils-online
Can I put uPVC windows in a listed building?
In theory it is possible to install uPVC windows in a Listed building, but only with approval by the Local Authority Planning Officer. It is very rare occasion that a Listed building would have originally been built with plastic windows and any replacements would need to convince the Planning Officer that they replicate as closely as possible the original items. It's important to remember that rather than owning a Listed property, you are a custodian of the building for future and past generations, so you should seek responsible choices which are in keeping with the location and property. In almost all cases, timber windows would be a more appropriate upgrade than uPVC and will, as a result, protect your investment in the property.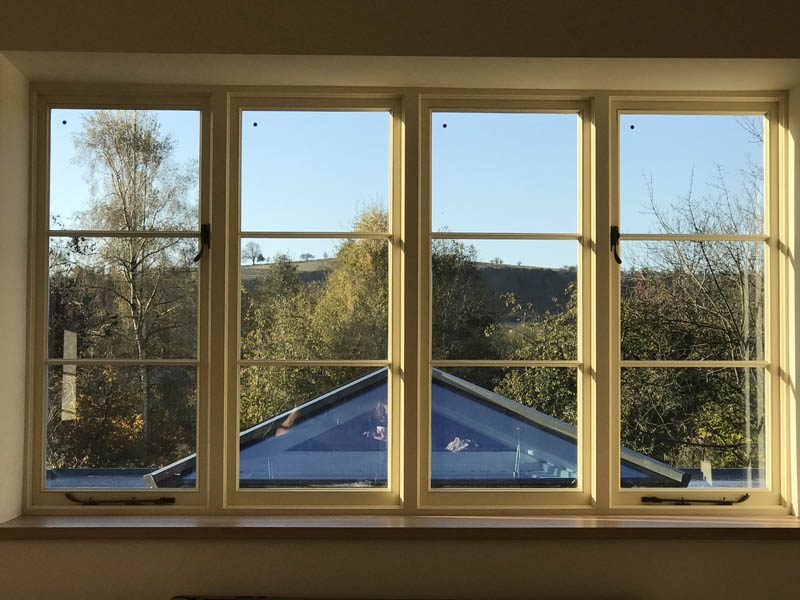 How do I get planning permission for a listed building?
You can download an application form for listed building consent from your local authority's website. You can also find advice and guidance on how to apply by visiting the relevant pages of the government's Planning Portal website [https://www.planningportal.co.uk/info/200126/applications/60/consent_types/7]. There is no fee.
What can I do to a grade 2 listed building?
According to the Government planning portal website :
You will need to apply for listed building consent if either of the following cases apply:
You want to demolish a listed building
You want to alter or extend a listed building in a manner which would affect its character as a building of special architectural or historic interest.
You can read more about planning permission on this downloadable PDF from the Government Planning Portal website: https://ecab.planningportal.co.uk/uploads/1app/guidance/guidance_note-listed_building_consent.pdf
Each building is different and you will need to put forward a good case to the local authority as to the necessity of the alterations and the impact they will have on the building. What can or can't be done also depends on the opinions of the individual Planning Officer assigned to your case.
The best advice is to make sure you research your building as your application must have special regard to the 'desirability of preserving the building, it's setting and any features that make it special. Knowing the history of your building will mean that the 'Design and Access' statement that must accompany the application will contain well thought out and sympathetic arguments that will increase the chances of the application being passed.
Remember that the scope of alterations applies to both the inside and outside of the building. Do you need permission to decorate the inside of the building then? Generally, no, if the decorating does not represent a 'significant change'. Minor repainting and decorating, say if you wanted to change the colour of the wall in your living room, would not need planning consent. However more substantial alterations – replastering work or altering a protected feature – would need permission.
Pre-Application Discussions
It's a good idea to talk to your Local Conservation Officer before you start work on your plans. You can find out exactly what alterations need permission, and what the officer would regard as acceptable. This will enable you to get a clearer picture of what you will need to provide in your application to get it passed.
A word of caution: Local Authorities are starting to charge people for 'pre application consultations'. The pre application process was designed to increase your chances of getting your application passed and make the whole process simpler and quicker. It now seems to be a money making exercise by local authorities who will charge a lot of money for the consultation. Ironically, after taking your money to give you the best advice on getting your project approved, they have been known to subsequently refuse permission. You have been warned!
How long does it take to get planning permission?
Under normal circumstances for smaller projects, local authorities would aim to have a decision within 8 weeks. Larger projects would aim to be returned within 13 weeks. There is the inclusion of a 21 day consultation period. This is to allow neighbours, local amenities and and other relevant parties to be consulted.
The process is more complicated where Grade II listed buildings or those within a conservation area, as the local authorities will forward the case to English Heritage for expert advice. The return time from English Heritage is usually within 21 days, though other timescales can be agreed upon.
When applying for planning permission on a listed building, the process can get very complicated. To strengthen your arguments you will need to have detailed knowledge of the exact background and history of the building. You will need to convince both the planning authorities and English Heritage that your upgrades or alterations constitute 'relevant historic fabric'.
What does 'Relevant Historic Fabric' mean?
This means, according to English Heritage 'use of materials appropriate to the relevant period. In the case of replacing windows, if your building originally had single glazed georgian sliding sash windows, then both authorities would ideally like to see you install these types of units again.
Of course, installing single glazed windows would be a backwards step in making a home more comfortable, energy efficient and secure. Fortunately, it's possible to install double glazing with such a narrow gap between the two panes of glass that they appear at first glance to be single glazed. This is achieved through the use of vacuum glazing – the gap in the window is a vacuum of around 0.3mm. Sound or heat cannot cross a vacuum, which is how these units achieve such high levels of efficiency. The gap can be so narrow because you can't have more or less 'nothing' so a tiny gap has the same benefits as a larger gap.
What happens if planning permission is refused?
If your application for planning permission is refused, the local authority must clearly state why they have knocked it back. This means that you may have the opportunity to resubmit your plans with the relevant alterations for free within 12 months. Discuss the reasons with your planning authority and make sure you understand what you could do to return a more favourable outcome.
If you strongly disagree with the result you can appeal against the decision. This will take a very long time. Appeal only as a last resort. The best advice is to communicate with your local authority and work together to reach a positive outcome. Remember – the Planning Officer is there to help you preserve your home and keep it as authentic as possible for yourself and future generations. Take their advice on board and accept the expert advice of someone whose job it is to preserve a building that is, after all, of either historic or architectural importance and worth looking after.
How much does planning permission cost?
Generally, there is a fee for planning application. However, in the case of listed buildings or those within a conservation area, there is no fee.
What happens if you alter a listed building without consent?
It is a criminal offence to alter a listed building.
"executing or causing the execution of unauthorised works to a listed building in a manner which affects its character as a building of special architectural or historic interest is an offence under Section 9 of the Planning (Listed Buildings & Conservation Areas) Act 1990…"
If you are found guilty of this offence the penalties could be a fine of up to £20,000 and/or up to 6 months imprisonment if convicted in the Magistrates' Court. If you are convicted by the Crown Court, the penalties are much heavier with an unlimited fine and up to 2 years in prison.
In summary – work closely with your Local Authority Conservation Officer and Planning Committee. They are there to help you get the best out of your Listed Building and preserve a small piece of English history for generations to come.
Further Reading
One of the major decisions is finding out which type of double glazing would best suit your project. We recommend you read our post on choosing the best heritage windows here – What are the most efficient Heritage Windows?
You can read more about your options for windows in listed buildings here.