Can Heritage Windows last a lifetime?
Installing replacement windows in a historic or listed building comes with its own set of challenges. It's more than just the mess, expense and upheaval of installing new windows. There's the difficulties in obtaining the correct planning permission, and then finding the right company to build and install your new windows. A definite once-in-a-lifetime experience. So how do you get heritage windows to last a lifetime? Read on to find out.
Understand why you need heritage windows
Heritage windows are a unique type of window that have been developed specifically for the restoration of listed buildings and those within conservation areas. They are designed to replicate as closely as possible the type of windows that the building would have originally had.
You must obtain planning permission in order to replace the windows in a building that is Listed. This means that you must have your window design approved by the local planning officer and they will determine whether your proposed new windows are suitable for the building. It's a good idea to work with a window manufacturer who provides heritage windows as a product and has experience working with planning officers. That way your plans should get approved quicker, and you will have more authentic-looking and better performing windows.
Problems in upgrading heritage windows
Generally, the type of window you need will depend on the type of window that was originally installed. The local planning department often suggest like-for-like replacement windows.
For example, if your property originally had timber sash windows with single glazing, then that is often what will be required. This can sometimes be a problem as homeowners will want to install modern windows with super-efficient double glazing. However, standard double-glazed windows would not typically get past the planning permission stage, usually because of the amount of internal structure showing in the cavity between the two sheets of glass. There is also the double reflection problem that comes with windows with a wide double-glazing cavity.
So now you see that you need a very specific type of window, designed to suit your home and fulfil the requirements of the planning authority. So how do you satisfy the legal requirements and have a set of windows that will keep your home warm and looking good for the next 70 years?
Use the best materials
The first and most important thing is to make sure that your windows are built with materials that are going to last. This means that any old timber or plastic just won't do, you will need to find materials that have been treated or made to have a longer than usual lifespan.
Frames
Timber is the best material for building a long-lasting window frame. uPVC does not rot, it's true, but it does become brittle. This means that the joins and seals become less effective and the windows become less efficient over time. The uPVC and foils also discolour and degenerate over time, which can significantly reduce the aesthetic of a building.
A timber frame made from a modern treated wood such as Accoya® will give a much longer service life. Accoya® timber is guaranteed for 50 years above ground. Windows made with Accoya® will not suffer from shrinkage, swelling and rot and are impervious to water ingress. This flexibility and resistance to fungi and insect damage means that a well-cared-for window frame made from Accoya® has a good chance of lasting 70 years or more.
Paint and Coatings
Even a space-age timber like Accoya® will need protection in the form of paint or varnish. By using the latest microporous paints that allow the wood to breathe whilst stopping water penetration, you are giving your windows the best protection possible. This type of paint will also flex and expand with the wood without damage, so the protective coating will do its job for longer. This coating will require reapplying on approximately a 10-year cycle (dependant of exposure), but that process is quick and easy to do and leaves the windows looking like new again.
Glass
To make heritage windows more efficient and satisfy the requirements of the planning authorities, ultra-thin vacuum glass can be used. This type of glass uses a super narrow cavity with a vacuum. More efficient and better looking than standard double glazing, these units were designed for earthquake proofing buildings in Japan but have found a very different use in the UK heritage market. You can be sure that the right vacuum glazing will keep your home warmer, will look very traditional and will last for much longer than any other type of glazing.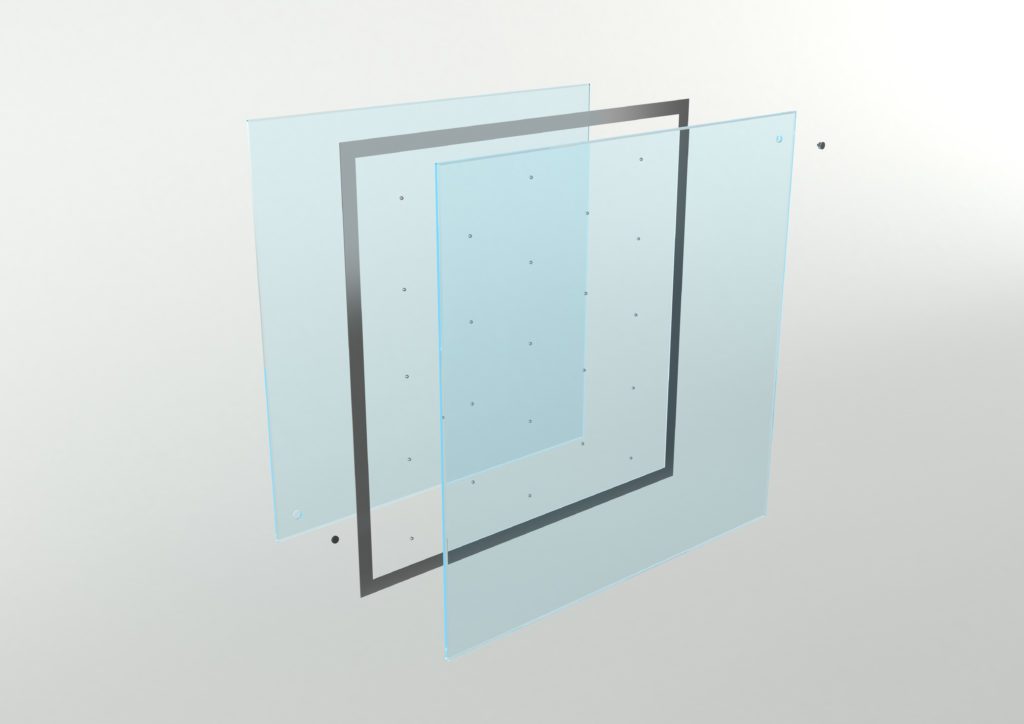 Use a reputable company to build and install your windows
How the windows are put together is also very important. A high-quality timber window built by craftsmen will enhance the qualities of a wood such as Accoya®. Design and manufacture that is sympathetic to the properties of the timber will increase the life expectancy of the frames.
The installation of the heritage windows by expert fitters will again ensure that the windows are effective for longer.
Do regular maintenance
You will need to do some yearly maintenance on your windows to make sure that all is well with them. Check for cracks in paint and varnish, and make sure that the frames are still perfectly joined and sealed. You should also make sure that the double glazing is condensation and moisture-free on the inside. Replace or repair any units that have broken seals and seal any damaged paintwork to ensure that your windows reach your goal of a 70-year lifespan. Gowercroft offer a TimbaCare program that will ensure you get the best out of your windows for longer whilst never having to lift a brush in anger again! Check out our TimbaCare page here.
Conclusion
Heritage windows are a very specific requirement that can be difficult to find. By using the right materials and a reputable company, coupled with regular maintenance, you could easily get your windows to last for 70 years.
Gowercroft Heritage Windows come with a 10-year no-quibble guarantee. We believe that when coupled with our TimbaCare program you could expect a lifetime of efficiency and stunning good looks from your heritage windows.
Read more about Heritage Windows in our comprehensive Guide to Replacing Windows in Listed Buildings