Insulation is not just about keeping the heat in – windows should keep the noise out too!
If you live in a busy and vibrant part of the world, then you will understand the importance of noise reduction in windows and doors to deliver exceptional acoustic insulation. When you have had a long day, there is nothing better than being able to close the door on the hustle and bustle to enjoy peace and quiet.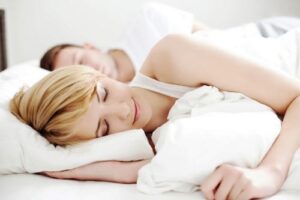 How can you specify windows and doors that deliver the best possible sound insulation? There are three major elements to consider:
Choice of substrate. There are four major options in this category; hardwood, softwood, Aluminium and uPVC. Timber has naturally insulating properties, which make it an excellent absorber of sound waves. Depending on the sections and breaks put into uPVC and Aluminium windows, they will deliver varying performance. Typically, you can expect Aluminium to underperform against the other two material types.
Choice of glass. The industry standard double glazing will deliver in the region of 25-30% reduction in decibels against normal passage through air. This can be increased by having a thicker cavity, variation in glass pane thickness, and increased number of glass panes. Via these methods, it is possible to achieve 40% or more reduction in decibels.
Seals and window design. The most overlooked element is the actual design of the window and the effectiveness of the seals. If air can pass through the window, then sound will also be able to travel through. We have designed our casement windows and doors to have a double gasket to ensure that they achieve the highest possible air tightness ratings. We have also developed a patent-pending sliding sash seal system to deliver Class 4 air permeability ratings, the best in the whole industry.
If you select the appropriate combination of materials and design, then you can make a major impact on the noise reduction in windows, doors and your overall home. We always welcome customers to give us a call to discuss the options and how to deliver the best possible result.