Heritage Sash Windows and why they are so special
There's a whole host of properties that are fitted with heritage sash windows. They may be hard to spot, but on certain older properties you may see new windows that retain the character and style of the home. These are more than likely Heritage windows.
What is a Heritage Sash Window?
If you are renovating a listed building or property that is in a conservation area, then you may need heritage sash windows. If the house was built before the 1930s, then there's a good chance that it was originally fitted with a single glazed sash window. Heritage double glazed sash windows would be a good upgrade.
Owners of older properties want to keep them as authentic as possible while making them more comfortable. A heritage window should look as close to the original items as possible but offer performance levels much better than the original windows in terms of draught-proofing, energy efficiency and security.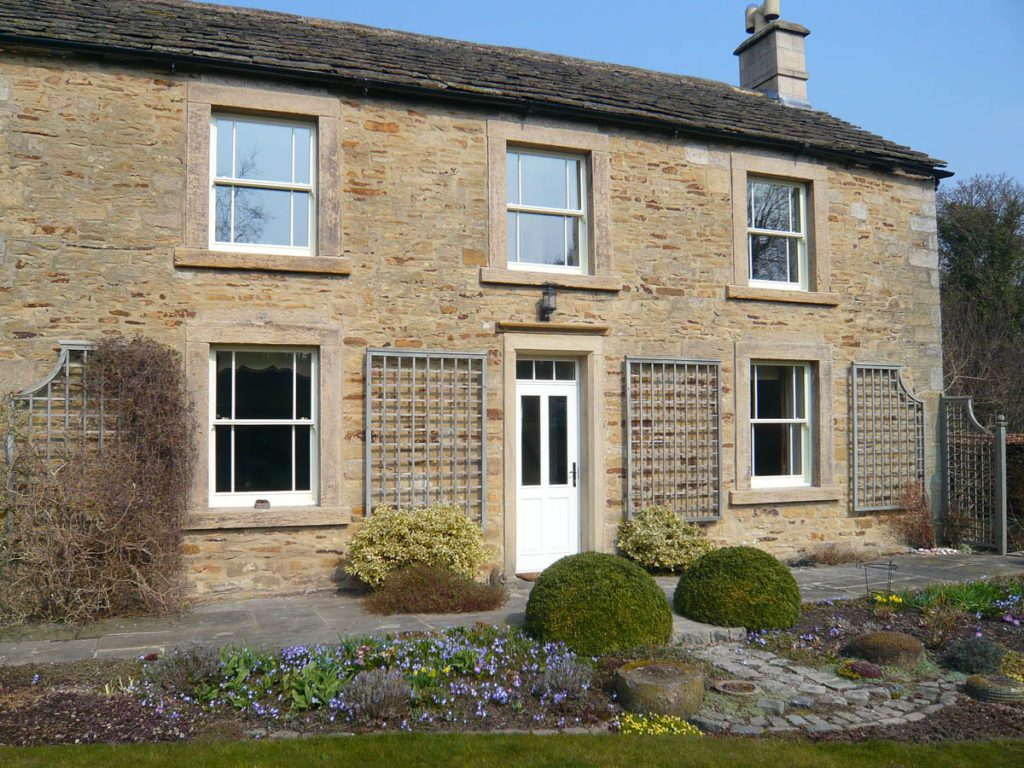 Why Heritage Sash Windows are worth the investment:
Local Authorities will approve heritage windows for renovation projects
Local Planning Authorities have a responsibility to make sure that Listed buildings and conservation areas are kept as authentic as possible. Ideally, they would like to see units installed that are identical to the original items – single glazed sash windows. Of course, this is not always possible or acceptable to the owners who do want to keep the style of their home, but with modern comforts. In these situations, a double glazed window that looks like a single glazed window can be acceptable.
Local Authorities will make you replace non-heritage windows
If an owner of a Listed property installs non-heritage windows or does not seek the necessary permissions, then the local authorities are legally entitled to make the owner replace them. On top of the cost of 2 new sets of windows, the owner could also face a hefty find and even a prison sentence.
They offer ultra modern performance
A well made heritage sash window will benefit the property with insulating and soundproofing that is better than most modern windows. The use of vacuum double glazing and modern timber substrates make them highly efficient and help reduce heating bills.
Heritage Sash Windows look great
Not only do they reduce energy usage, but they also leverage the atmosphere of a historic property in your renovation. Listed property owners don't lose the benefits of energy efficient design in a modern home and maintain the traditional styling.
They last a long time
A well made heritage window will last upwards of 70 years. Modern timbers such as Accoya® have an extended lifespan thanks to the treatment processes they go through. Carefully constructed windows with a good microporous paint on it will outlast any heritage uPVC sash windows. This means that the owner would only have to replace the windows once and then never have to think about them again, no matter how long they lived. With uPVC windows, you would typically need to replace them on average every 15 years.
They don't take much looking after
Because of the special frames and paints, the meticulous manufacture and the specialist glazing, heritage sash windows don't need much maintenance. The repainting schedule is as infrequent as every 10-years and is very simple to do with modern microporous paints. Some companies such as Gowercroft offer care packages that cover the maintenance and ensure an even longer service life. It's also worth mentioning that tastes change and the ability to repaint your windows simply can allow you to keep up with the other properties in your neighbourhood with minimal ongoing expenditure.
They save you money
Because you have reduced maintenance costs and there will be no need to replace the windows for many years, owners save money by investing in heritage sash windows. The performance of the standard sash windows will decline over time, as will the looks; while a high quality vacuum glazed heritage window will continue to perform and look great for many more years. Heritage windows maintain the period looks of a home and with give the property character, which is sort after by home buyers. High quality, well maintained Heritage windows can directly influence the selling price of a property
They help save the environment
The materials used, and the manufacture processes behind timber heritage windows means they help look after the environment. In fact, because the wood comes from sustainable sources and the performance of the Gowercroft Heritage windows is so good, they contribute a huge reduction of Carbon Dioxide equivalent and play a major role in reducing global warming. Compare this to the damaging effects of plastic and metal windows have on the environment, then timber heritage windows are an obvious choice. We have written an extensive study here, if you are interested to learn more about this.
Conclusion
I hope you can see many reasons why heritage sash windows are important for renovation projects. If you are not sure if you need heritage sash windows, consult with your local planning department or ask an experienced company such as Gowercroft for assistance – we will be more than happy to help you with your heritage sash windows.
Learn more about our Heritage timber windows here: https://www.gowercroft.co.uk/heritage-windows-and-doors/
Also, if you would like to see examples of the Conservation and Listed properties where we have installed our Heritage window range, please follow this link: https://www.gowercroft.co.uk/projects/heritage-range-projects/