Timber vs uPVC Sash Windows
UPVC sash windows have become a common sight in many homes, especially in older properties. However, they are now being replaced by timber sash windows once again. There are several reasons for this shift. While uPVC sash windows are cheap and easy to install, timber is more aesthetically pleasing and has many benefits that the uPVC alternative do not. Read on to find out why timber sash windows are better than uPVC sash windows.
Timber is more durable and long-lasting than uPVC
Timber windows are stronger than uPCV Sash windows. High quality timber sash windows will last more than twice as long as their plastic counterparts. When the frames are made from modern treated timbers such as Accoya® or Red Grandis, the service life is extended even longer. This is because these specialist woods less prone to expansion and contraction due to temperature changes. This means that the windows are under much less stress and retain their integrity for many more years.
Timber Frames add a natural warmth to your home
Wood has natural qualities that add a certain warmth to your home. Timber creates an wholesome atmosphere, conducive with a homely and comfortable environment.
uPVC on the other hand is cold and industrial. It's austere, clinical appearance and how it is cold to the touch makes it just an 'item', not a feature that adds a certain 'homeliness'. Timber helps make a house feel like a home. In short, timber just feels warmer than uPVC and is more resistant to condensation. The profiles in timber frames are solid and do not have cavities within the structure, so they feel much more robust than uPVC. If you visit a showroom and touch both options, you will understand this.
Timber windows are beautiful to look at
Nothing beats the look of wood. The fact that some plastic windows are designed to imitate timber tells us that wood is best looking! Having aesthetically pleasing windows is important if you want to improve the value and kerb appeal of your home, and if you just want to enjoy your house while you are there. You can also select a timber that matches your existing wooden features, such as skirting boards, to create a more authentic finish.
Timber is a more sustainable option
In a study with Derby University, Gowercroft compared timber windows to aluminium and uPVC to find out which is better for the environment. The study found that some timber products actually had a positive effect on the environment. In contrast, the global warming potential of aluminium windows and uPVC was found to be high. The extraction of the raw materials and manufacturing processes were extremely damaging to the environment. There is also the issue of disposing of windows at the end of their life – while aluminium and plastic are recyclable, the process still has a negative impact on the environment.
Timber windows from sustainable forests can have a positive impact on the environment, even when shipped half way across the world. The study concludes that timber is the only conscientious choice. You can read more about the study here: https://www.gowercroft.co.uk/news/sustainable-windows-study/.
Timber is more authentic for heritage projects
Timber windows are also more suitable for listed buildings and restoration projects. They are more in keeping with the original items that would have been installed over 100 years ago. Listed buildings and those within conservation areas require planning permission to upgrade their windows. Local planning officers are more likely to approve a specially built window with a thinner profile designed to imitate the single glazed windows that would have been originally used. This is achieved by using ultra thin vacuum double glazing. This revolutionary product not only achieves the effect of a single glazed window by eliminating the double reflection that occurs with standard double glazing, but also greatly improves the efficiency of the building.
Timber contributes to indoor air quality and resident comfort
Timber windows are made from natural materials which are typically healthier for residents. There has been a lot of research into the ability of natural materials to balance indoor air quality, moisture levels and toxicity levels to achieve a stable equilibrium.
The main difference is that uPVC frames – in fact all plastic items – release a toxic substance called BPA or Bisphenol A. BPA has "hormone-like properties that mimic the effects of estrogen in the body". A connection between exposure and fertility problems, male impotence, and heart disease has been noted in research.
There is also evidence emerging of the off-gassing of toxic compounds from uPVC products which are exposed to heat. This can be extremely dangerous in the event of a fire.
Read more about BPA on Wikipedia – https://en.wikipedia.org/wiki/Bisphenol_A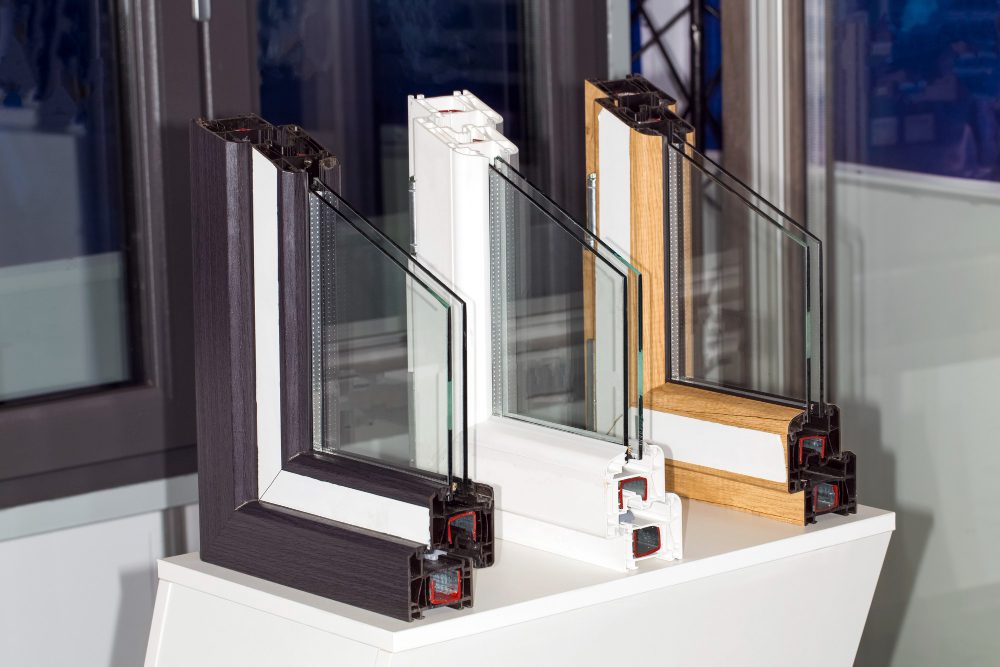 Timber windows help to support British businesses
Although timber is a natural resource, it is important to note that not all timbers are grown in the UK. However, many of the products used in the production of timber windows are sourced from the UK, which supports British businesses. This is great news, particularly in light of the Brexit situation. It is important to support British businesses in order to create employment opportunities. You will also benefit from the quality of products produced here, many of which are higher quality than their imported counterparts.
Gowercroft are a UK based company who have made industry leading developments in the design and manufacture of timber products. When you fit windows by a company such as Gowercroft you are supporting British business by fitting your home with world leading products.
Conclusion
As you can see, there are several reasons why timber sash windows are better than uPVC sash windows. Timber is more durable, is a better insulator, is beautiful to look at and touch, is a more sustainable option, and is more authentic for heritage projects. It really is worth investing in timber sash windows because they will last for many years and be an asset to your home.
It is important to keep maintenance to a minimum though to avoid significant on-costs and all timber windows are not made equally. Gowercroft windows come with a 10-year no quibble guarantee and are expected to considerably outlast uPVC sash windows.