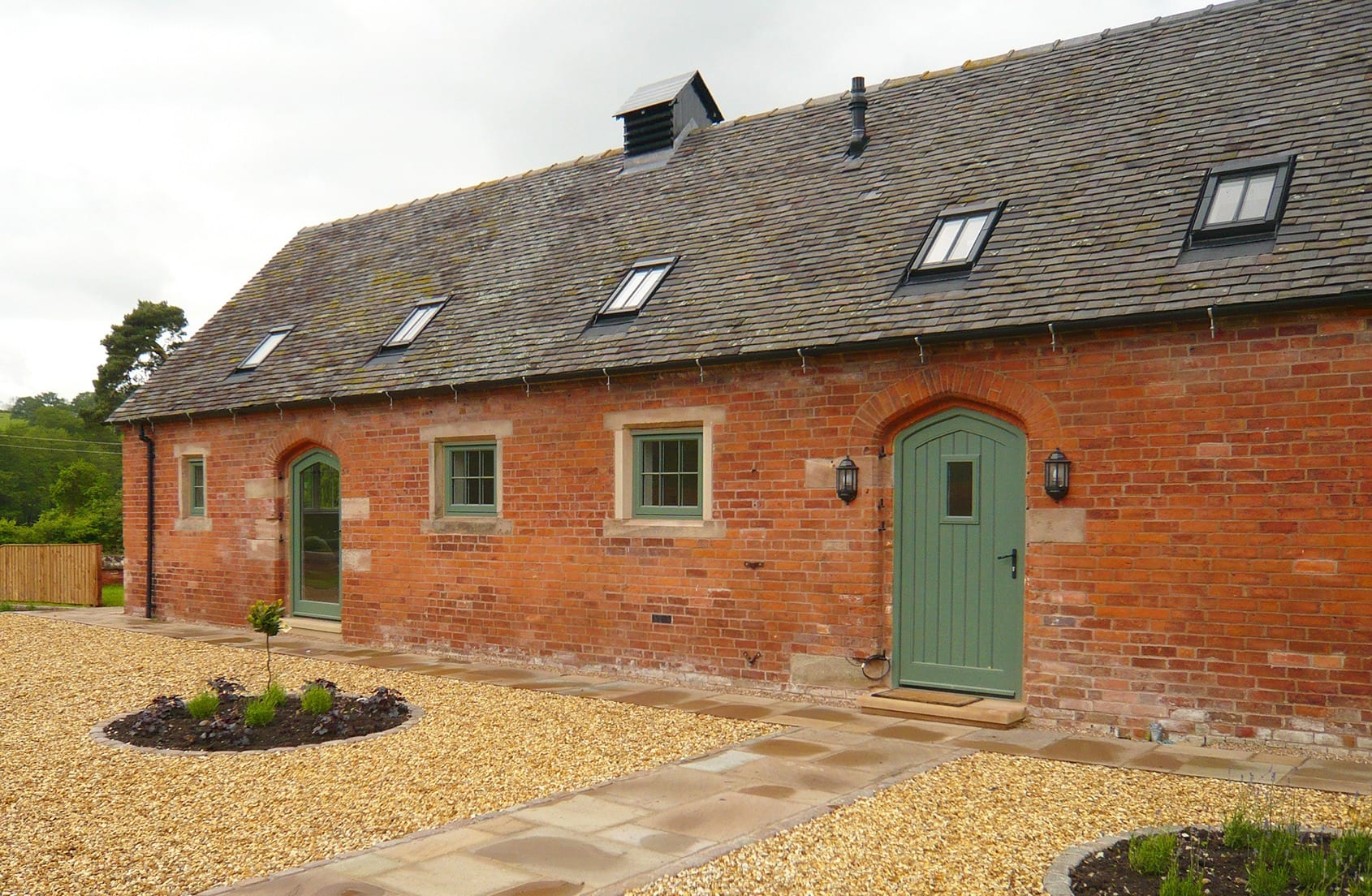 Bespoke Wooden Windows and Doors, Ashbourne
This charming barn conversion in Snelston, near Ashbourne in Derbyshire was fitted with bespoke wooden windows and doors by Gowercroft. A variety of shapes and sizes for the windows provided us with many challenges. The resulting set of windows, doors and garage doors will now serve the owners for many years to come.
Bespoke wooden windows and doors, Snelston, Derbyshire
External joinery package for a multiple-dwelling barn conversion including traditional bespoke windows and doors, sliding, folding doors and garage doors. All to fit within unusual and differing shapes of openings.
Superior, Ethically Sourced Timber
We manufactured the doors and windows from FSC sourced hardwood. The quality of the timber, along with our fastidious manufacture process, ensure that there is little need for maintenance. Also, due to the long life expectancy of the products, it's unlikely they will need replacing for many, many years. All these factors help make our doors and windows and environmentally sound as possible.
Efficient Double Glazing
Our high quality sealed double glazed units ensure that heat retention is as high as possible. On the outside, noise is seriously reduced. These two benefits are due to the vacuum sealing and polymer putty used in the units.
Ironmongery and Paint
We helped Jeremy Dunn, the project manager, choose appropriate handles and paint to match the property. We have a huge selection to choose from, fortunately our expert team is on hand to narrow the range and point you in the right direction.
Client Comments
Quality had a big impact on the buyers
In 2011, I undertook a barn conversion in rural Derbyshire. We were looking for a joinery company who could deliver the highly bespoke items required, while also offering the traditional appearance, neat joints and thin glazing bars required for the conservation-area. We chose Gowercroft after looking at a number of options and I was delighted with the outcome. They delivered an excellent quality product to the timeline required, helping us to keep on track with the development. We sold all of the dwellings without difficulty and the quality of the windows and doors had a big impact on the buyers. I have no hesitation in recommending Gowercroft for both the standard of products and the attentive service I received.
---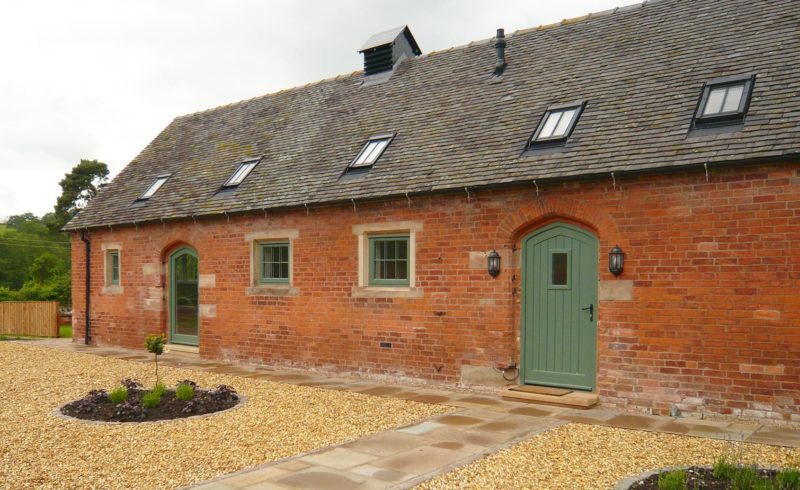 Elms Farm Gallery

Back to Colliers Oak Heritage Casement Windows – Read About Harvington Heritage Window Case Study